Tildet is a dynamic and sought-after speaker and trainer who since 2005 has
been teaching the practice of Inner Mastery to a wide variety of audiences.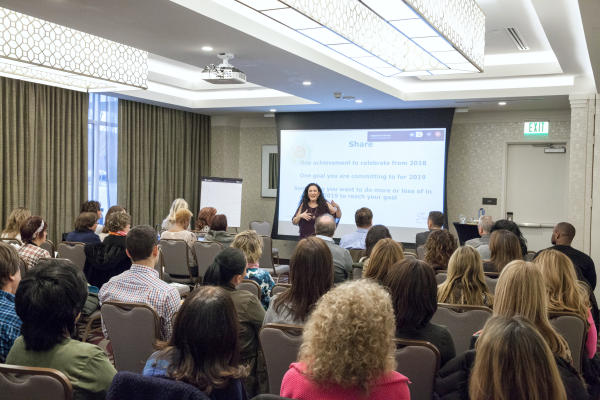 Organizations ranging all the way from start-ups to non-profits to Fortune 500 corporations have benefited from Tildet's unique, customized, and tremendously effective method for attaining inner mastery, leading to that coveted combination: well-being and success.
When you bridge the gap between well-being and achievement, your unlimited potential unfolds in all aspects of your work and daily life.
Tildet's extraordinary keynote talks and LIVE workshops are eye-opening and inspiring, leading participants to expanded awareness and the ability to take action towards achieving their full potential!
Organizations and leaders discover how to transform stress into success, significantly increase productivity, and feel more fulfillment and well-being, and as a result, create a life that embodies your deepest desires!
Tildet is available to speak on the following topics:
Find the Missing Piece: Bridging Well-being and Wealth in Your Business
Stress-less: The New Formula for Success
Dynamic Mindfulness: Awareness and Action to Create Wealth and Fulfillment
The Five Steps to Transform Stress into Success
The New Currency: The Secret to Optimize Your Performance and Success
The Burnout Cure: Recovering Your Resilience and Creativity
For information on rates, or to book Tildet for your event, send an email to info@tildet.com.
Tildet is also available for media appearances and interviews. All press inquiries may be directed to media@tildet.com.
---
See what attendees and clients are saying!
"Tildet is a dynamic, inspiring and energetic speaker who has a knack for taking important issues and putting them into easy to understand terms. Tildet did a superb job presenting at the EPI Business Owner Forum on Long Island. We had about 80 people in the audience and the feedback I received about Tildet was wonderful. She hit on all the topics we ask and went the extra mile by delivering more than what we were expecting. Tildet helped make the event very successful."
Mark Kravietz, CFP™, CIMA®, CEPA
Managing Director, Partner
MK Wealth Management I HighTower
(o) 631.760.7636
http://www.hightoweradvisors.com/team/mk/overview
---
"I'm so grateful that we met. I have accomplished so much during the fourteen months that you've been consulting with me. I've been in business and successful for more than 30 years, yet, as a direct result of your sharing your wisdom with me as my life facilitator, my monthly revenues have increased dramatically! Your assistance in other aspects of my life has also had a profound impact on me. Although each person is responsible for their own success, you are the catalyst in my business success and personal well-being."
Stephen Linker
CPA, CVA, CFF, and FACFEI
Linker, LLC
http://www.stephenlinker.com
---
Dear Tildet,
"Thank you for your wonderful presentation yesterday at our Queens Occupational Therapist Share Fair! Your contribution truly made the day a meaningful experience for all who attended! It was amazing that in a room of 200 gregarious therapists, one could hear a pin drop during your meditation exercise. This was such an important experience for many of our therapists. Thank you again for your generosity and your thoughtful presentation. We hope to work with you again!"
Sincerely,
Amy Coopersmith
Occupational Therapy Supervisor
New York City Department of Education
---
"Thank you so much for providing me the opportunity to explore the empowerment process. Your workshop increased my awareness of mental process including negative thinking, personal values and beliefs and how they impact what we do with our life. The shadow work experience was truly amazing.
"Tildet you provided a safe and trusted environment to explore our personal issues. Your insight, knowledge and guidance leave me wanting more! Looking forward to the next training!"
Aileen Gardner
Director of Business Development
J Daly Associates
---
About Tildet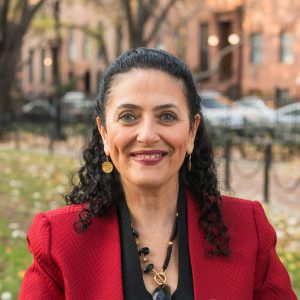 Tildet is fiercely committed to guiding entrepreneurs, innovators, and other thought-leaders to achieving success, well-being, and fulfillment in every sphere of their lives. She has helped her clients with a wide range of issues, including feelings of being overwhelmed, lack of energy, loss of motivation, financial frustrations, and the interrelated problems of stress and physical illness.
Tildet is a Stress Mastery Educator and a Diplomate of the American Institute of Stress (AIS). She is also a Professional Member of the National Speakers Association (NSA). As a businessperson, pharmacist, and Reiki Master/Trainer and expert of the famed Demartini behavioral method, Tildet has paved a multidimensional and highly effective path to transformation.
Thanks to her decades of experience, she has finely honed her mission: to help everyone with whom she works to unfold their magnificence and live their highest potential.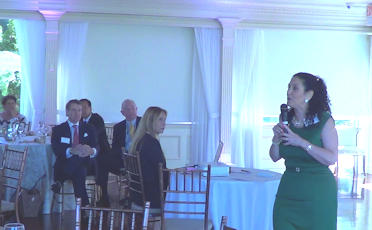 In addition to her many individual clients, Tildet has spoken to, informed, and inspired dozens of groups, schools, and business organizations, including Exit Planning Institute, Bank of America, Health and Business Alliance, ICF of Long Island, Occupational Therapists of New York City, Suffolk County Rehabilitation Council, Allstate, Friends for Life Foundation, The Suffolk Coalition to Prevent Alcohol & Drug Dependencies, Inc., Western Suffolk BOCES; Suffolk Y Jewish Community Center, Wellness Days at Sheraton of Smithtown, East Neck Nursing and Rehabilitation Center, Smithtown Rehabilitation and Nursing Care, and UCP of Suffolk, as well as multiple educational institutions for staff development and student well-being.
Tildet has brought her wisdom to countless others as a contributing writer of Wake Up…Live the Life You Love: Empowered, along with well-known authors Wayne Dyer and Brian Tracy. Tildet lives in Nassau County, NY with her sweetheart David, and together they enjoy Tai Chi Chuan, hiking, nature, meditation, and sharing with friends.