A few days ago, I attended in Turkey the two-day reunion of my middle school / high school class. It was an all-girls school when I attended. My classmates came for the reunion from Kuwait, France, Italy, Switzerland, Norway, and the United States, and of course from Turkey. Out of 105 graduates from my class of 35 years ago, 78 attended, a high rate; this was emblematic of how close we were as classmates.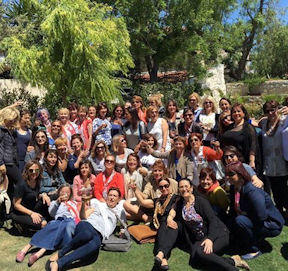 The organizers did an amazing job of providing a welcoming and engaging experience for all of us to get together, and one classmate offered her house on the beach for the second part of our reunion.
We were a special group, very close with each other during our seven years of school together, exceptional even among the other graduating class years. There was a lot of love among all of us during our time there as students, and the administration of the school was skilled and supportive in creating an atmosphere that brought out the best in each of us.
What struck me, and many that I spoke with, was the fact that the love we felt for each other 35 years ago, reappeared this past week as if no time had passed. I have not seen these classmates in 35 years, and have had almost no contact with them due to the distance and the demands of raising a family and running a business (at times, two businesses).
Yet, when we met, the unconditional welcoming I received from my classmates brought back to me a sense of connection that I had forgotten. When it comes to the most important things in our lives, it seems that time hardly exists. In fact, not being involved in each others' daily lives contributed to a more pure appreciation of each other. We saw each others' essential selves, which are precious.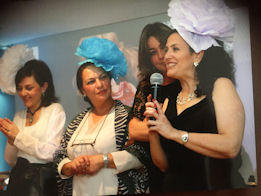 Perhaps it is human nature that when something is painful, we heal and gradually (if all goes well) we let go of the painful memories. That is important, as we all seem to have aspects of our past that are better let go of. On the other hand, that which is positive, such as real love for others, can remain powerful throughout our lives, as I saw during this reunion. The thirty-five years that passed seemed not to exist during those two days. And the love we shared during those two days felt healing to me. Some part of myself responded to the wonderful surrounding — my classmates.
Whether in family, at work, in friendship, or even in small daily exchanges, if we can create and share love in our lives, we are building a feedback that will also support us, sometimes immediately, and sometimes years later. I was so appreciative of the organizers of this reunion, and so glad to reconnect with my classmates.
May we all find ways to build those kinds of relationships, because they help us as well as others, in our present and in our future. As human beings, we need loving connections in order to find meaning and purpose in life. And we can create those connections in many areas of daily life. That is an opportunity for which I am thankful.