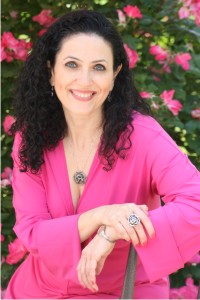 Do you feel like there is something greater inside and outside of you that you have not yet tapped into, a holistic health full of the vitality and contentment that you have been seeking?
Do you ever feel as though you are your own biggest obstacle?  Are you frustrated?  Do you find yourself repeating the same old patterns, creating stress, and denying yourself the love, joy and peace you deserve?
If you know that you have something special inside, just waiting to unfold, then it is not an accident that you have found this garden.
Hello and welcome. My name is Tildet and I am so grateful that you are here!
We are at a very critical time in the history of humanity.
It is your time to live with holistic health from your true essence and align yourself with your purpose so that you can heal yourself, your life, and contribute to the transformation of the world. It is your time to connect and freely express your unique gifts and talents with the world.
Allow me to act as your guide and help you reach magnificence. I will show you how you can make the most of your life through self-awareness, self-realization, and self-mastery. As an inspirational speaker, empowerment coach, and author, my mission is to help you achieve success and balance i your life.
It is your time to blossom so, let the sun shine and feel the light of empowerment as you make a shift to break those old patterns. Get unstuck. Gain clarity and self-confidence. Own your life and take the responsibility to transform and achieve love, peace, happiness, and fulfillment.
Please, take a look around and discover!
And remember…
You are whole.
You are worthy.
You are enough.
You are the best you.
In love and in service,