Events for Inspiration and Inner Mastery:
Growthshops serving the entire Tri-State area, and TeleSeminars & Webinars for those seeking success and well-being, anywhere
Local events for those in NYC, Long Island, and Tri-state Area:
Make It Your Best Year free event: Uncover Your Riches
Find out the ancient truths, brought into the modern world, that can change your life for the better. After practicing the principles discussed in Uncover Your Riches:
Wake up most days feeling happy and confident
Connect to what makes you feel alive
Close the gap between who you are and who you want to be
When:
Sunday January 21st, 11:30am to 4:30pm; registration and networking start at 11:00am
Location:
233 Robbins Lane, Syosset, NY 11791
(at Peykar Showroom)
Cost: Free event; light lunch (wraps etc.) will be provided
Thank you to our Gold Sponsors:




Find out about becoming a Gold Sponsor or Silver Sponsor!

---
Events for no matter where you are! These are ONLINE or TRAVEL events:
Inner Mastery Adventure Retreat in the Azores Islands, Portugal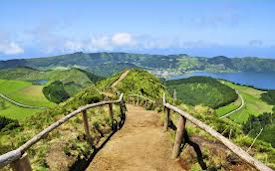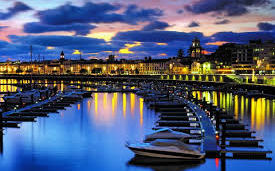 In the majesty and beauty of the Azores Islands, in a caring and supportive environment, explore the wonders of YOU while visiting the exciting and varied locales of this enchanted island, São Miguel, also known as "The Green Island" locally.
Sivan Askayo, a New York-based travel photojournalist and frequent visitor to Portugal, sums up São Miguel as follows: "In this island, which can be easily called Heaven on Earth or Paradise, I have found timeless natural beauty and timeless heritage sites."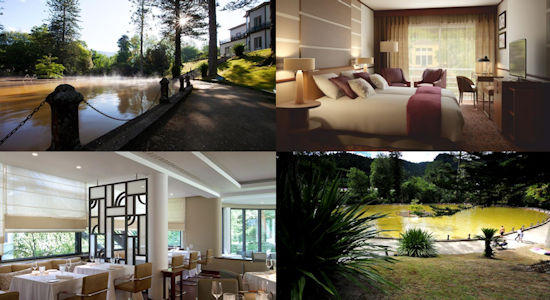 Join US to explore the richness within, and the beauty without. This is an adventure you will never forget!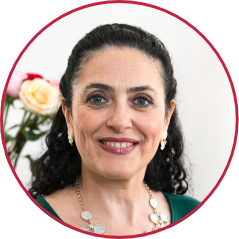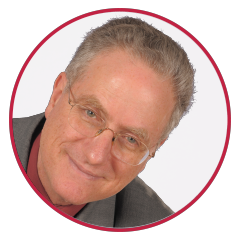 Tildet Varon is an Inspirational Speaker, Inner Mastery Specialist, and Author. Her message: "I love to share insights and experience while in the wonders of nature, helping you connect to your true self, find your energy and inspiration, and create your dream life!"
David B. Alexander is an Insight and Energy Specialist, and will be assisting and co-leading with Tildet during the retreat. David has lifelong experience with studying and teaching meditation, Tai Chi Chuan, and for the last six years, with intensive training in mind / body therapy methods.
Destination São Miguel in the Azores Islands, Portugal
Sunday April 22nd 5:00pm through Friday April 27th, 12 noon, 2018
(6 days and 5 nights)
---
Recent Events
Vision Board and Visualization Growthshop
Sunday March 26th 10:00am, 2 1/2 hours. Investment $47
It was great to be with a group, uplifting each other to each of our visions and dreams.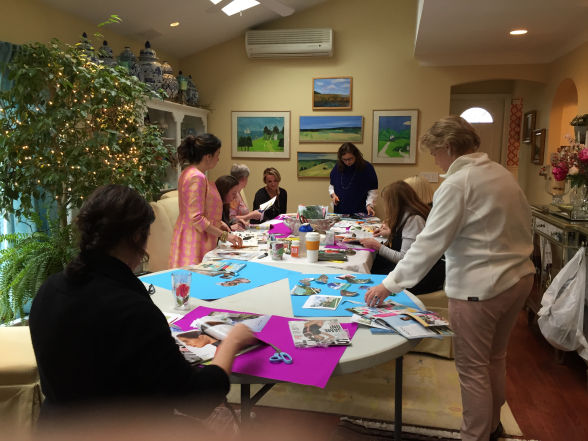 ---
Make It Your Best Year Yet: Three Keys to the Life You Dream Of
It was a beautiful event, enjoyed by all (from what we heard)! Here are a couple of photographs: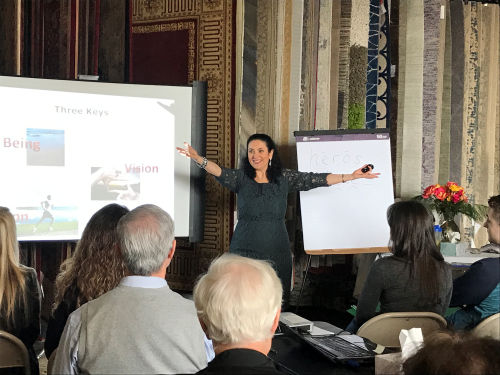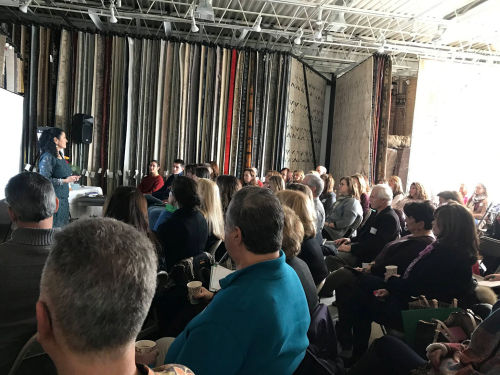 ---

One of the privileges of my work is that I get to speak to smart, successful people and thoughtful, hard-working people from all kinds of backgrounds and paths in life.
One thing I've noticed is a nearly universal feeling among these many, many contacts, that SOMETHING is missing. But… it does not need to be that way.
Make It Your Best Year Yet: Three Keys to the Life You Dream Of is a free event where you will enjoy inspiration, experiential exercises, meditation, movement, and community with like-minded people. It is an event not to be missed if you want fresh ideas and experiences to help better your life.
When:
Sunday January 29th, 10am to 5pm; registration starts at 9:30am
Location:
233 Robbins Lane, Syosset, NY 11791
(at Peykar Meeting Hall)

(space is limited)
If you are ready to try a proven path to a fulfilled and successful life, this live event is for YOU. You will discover the three guiding forces that lead to peace, well-being and success.
Register now for free; hold the date, and let your friends and family know! I look forward to seeing you there.
---
Long Island Owners Forum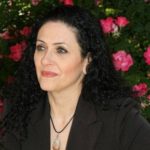 Tildet is a featured speaker for the Long Island Owners Forum, hosted by the Greater New York Chapter of the Exit Planning Institute. The event takes place on July 26th at the elegant venue The Fox Hollow in Woodbury, NY.
Tildet will speak about how to plan, starting now, for your personal fulfillment and well-being – a vital area that is often forgotten when developing a business exit strategy.
Your aspirations and hard work have carried you far in life and have contributed greatly in your creation of considerable wealth, which for the time being is concentrated in your business.
There will come a time when that ownership will transfer – and whether it be on your terms or the terms of others is really up to you.
If you are a business owner interested in family and business issues, wealth creation, and exit planning, read the full information for this event.
---
Rose Banquet
Do you need a little getaway? Or even a big one? Then join me at The Rose Banquet!
Tradition continues: we are holding the 11th Annual Rose Banquet on Saturday, June 25th 2016 in Dix Hills, in a beautiful and spacious home garden and yard. This year the celebration will be in the garden and yard of my two generous friends Aileen and Eric, at 3 Blaine Place in Dix Hills.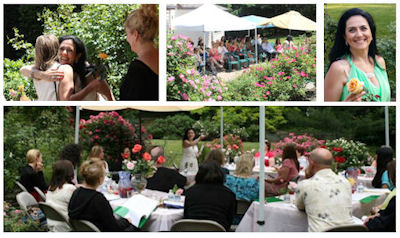 As many of you know, one of the highlights of my year that ignites my spirit is the annual Rose Banquet. And each year, those who attend tell me that it was a magical experience that opened new doors for them.
This year's theme: Connecting To and Expressing Joy, Peace, and Purpose
I invite you to a special half-day of retreat where you can re-vitalize and re-connect, and enjoy who you are. We will engage in experiential exercises that help you discover new and deeper awareness. And I will present my latest information on how to live each moment with a feeling of purpose, and with a sense of peace and well-being.
When you connect to your deepest values, and start to express them in your words and actions, you can experience joy, peace, and purpose in your daily life. That connection to and expression of who you really are, is the focus of this Rose Banquet.
Let's journey together on Saturday, June 25th! Be present and engaged as you:
expand your awareness

embody your heart

connect to your higher self

experience joy, peace, and purpose
It was a wonderful time, with experiential exercises, nature all around, and wisdom in the air. One participant said (after attending 11 years straight): "This was the best Rose Banquet yet!"
Place: 3 Blaine Place, Dix Hills NY 11746
Time: 10:00am – 2:00pm
Date: Saturday, June 25th, 2016
There will be a brunch served, in exquisite surroundings.

---
Becoming G.R.E.A.T. : 5 Keys to Inner Mastery for Success and Well-being
How would you like to increase your success and well-being?
In my commitment to support give back to my extended community, I have put together a powerful and meaningful, complimentary TeleClass for you.
I will be presenting an introduction to the 5 key principles that, when practiced, lead to inner mastery. Inner mastery means having calm within, feeling energized, and being connected in a positive way to people and to your daily activities. With inner mastery, we are more fulfilled and comfortable with the changing circumstances of life — sharing with family and friends, or doing business, or being alone.
You can access your own vitalizing energies to enhance your growth, success, and well-being.
In this event, through meditations, experiential exercises, and discussions that open new doors of insight and exhilaration for you, discover how to reach the next level of fulfillment in your life.